Toddler Hoodie Sublimation Dual color Poly front and Cotton Blended Choose Your Color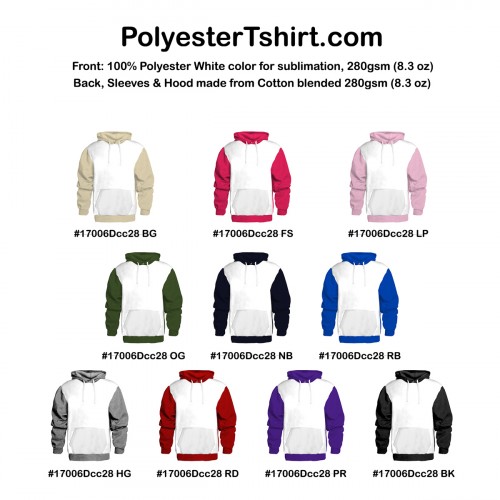 Fabric:

White Parts Fabric (front and draw cord): polyester 280gsm, 8.3 oz
Other Parts Fabric (same color) Hood+sleeves+back+hem): Cotton blend 280gsm, 8.3 oz

Note:
If you want the hoodies without a front pocket, please write in the order "I want hoods without a front pocket".
* The minimum quantity is 10pcs. So any combination of size/color goes (if the item has different options) as long as they add up to a minimum of 10pcs at checkout.


*Sizes 6T & *8T cost $2 more than sizes 2T-5T