Long Sleeves Hoodie T-shirt Dual Color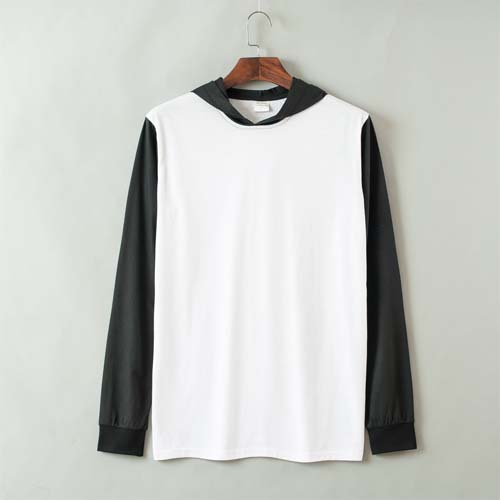 Fabric:100% polyester, 150 gsm,4.4 oz.
Front and back = White color
Sleeves & hood = Please choose the color
This Hoodie T-shirt made from T-shirt fabric (Not Heavy fabric)

if you want buy the full white hoodie t-shirts with white sleeves and hood, you can

Click here

.
* The minimum quantity is 10pcs. So any combination of size/color goes (if the item has different options) as long as they add up to a minimum of 10pcs at checkout.