Hips T Polyester Cotton-feel Curve V neck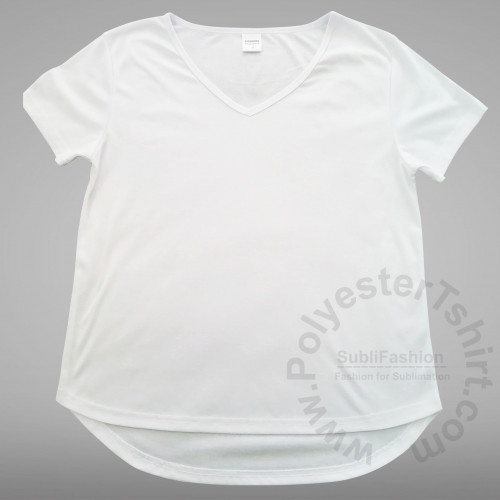 Fabric: 100% polyester (Cotton-Feel polyester), 200 gsm 5.9 oz.
* The minimum quantity is 10pcs. So any combination of size/color goes (if the item has different options) as long as they add up to a minimum of 10pcs at checkout.


If you want Lightweight Polyester fabric, please click HERE

* Colored shirts cost $1 more than white shirts.

* Sizes 3XL-5XL cost $2 more than sizes XS-2XL