Black & White Private Label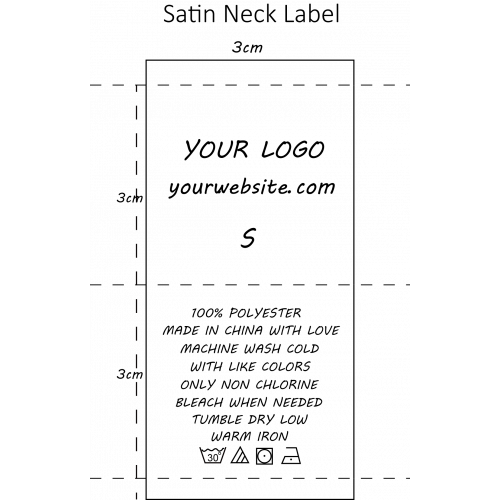 Your very own private label! Sewn with love to every item you order with us.
Includes 4,000pcs that come in the following default sizes:

XS, S, M, L, XL, XXL and blank size

If you wish to have different sizes made - No problem! Just let us know by email or leave a comment when placing your order.

In addition, be sure to send us your logo file to info@polyesterTshirt.com
Labels are then kept in storage in our factory and sewn upon every item you order.
Want your label to shine with colors? Need your logo in more than just black & white? Say no more! Click here for the colorful version!